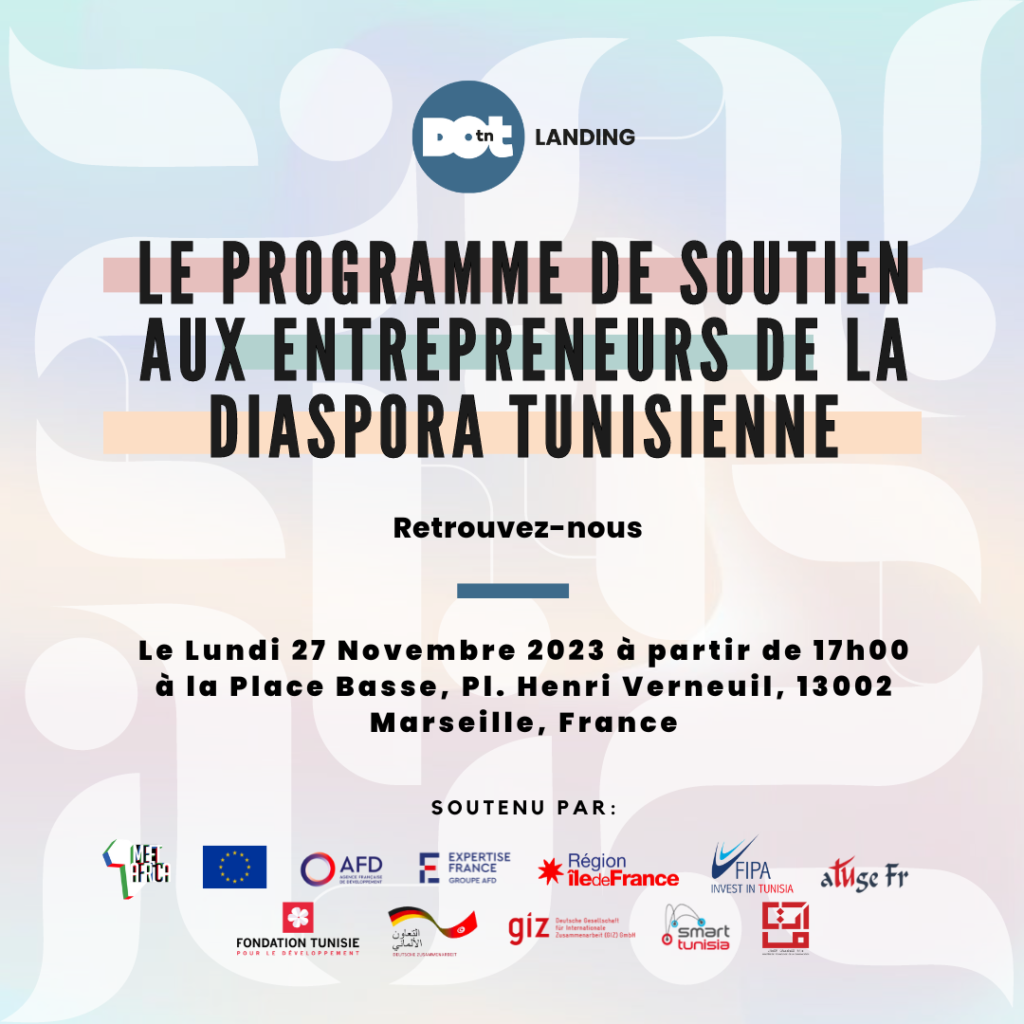 🇹🇳 Dans le cadre du Programme DOT Landing, programme de soutien aux entrepreneurs de la diaspora tunisienne en France, mis en place dans le cadre de l'assistance Technique du programme MEET Africa en Tunisie, et en partenariat avec la Région Île de France, la Fondation Tunisie pour le Développement, l'ATUGE et la FIPA, The DOT organise une série de 4 sessions d'information en France, afin d'informer et d'inspirer la diaspora sur les opportunités et les ressources qui leur sont offertes en Tunisie et les défis auxquels ils peuvent faire face dans la création de leur entreprise.
The Dot Landing vous donne rendez-vous le 27 novembre 2023 à 17h à La Coque à Marseille pour la prochaine session d'information.
Vous êtes entrepreneur de la diaspora tunisienne ? Vous souhaitez vous informer sur les opportunités et les ressources qui sont offertes en Tunisie ? Vous souhaitez discuter des défis de la création d'entreprise en Tunisie ? Cet afterwork est fait pour vous !


🎯Lieu : La Coque, Place Henri Verneuil, 13002 Marseille. https://lacoque-numerique.fr/

🎯Contact Expert MEET Africa Tunisie : hichem.radoine@expertisefrance.fr

En partenariat avec :
The Dot
Marseille Innovation
ATUGE Atuge Entrepreneurs ATUGE Association des Tunisiens des Grandes Ecoles
Région Île-de-France
FIPA-TUNISIA Fondation Tunisie pour le Développement
Deutsche Gesellschaft für Internationale Zusammenarbeit GmbH
Smart Tunisia