Information webinar for entrepreneurs in the Cameroonian diaspora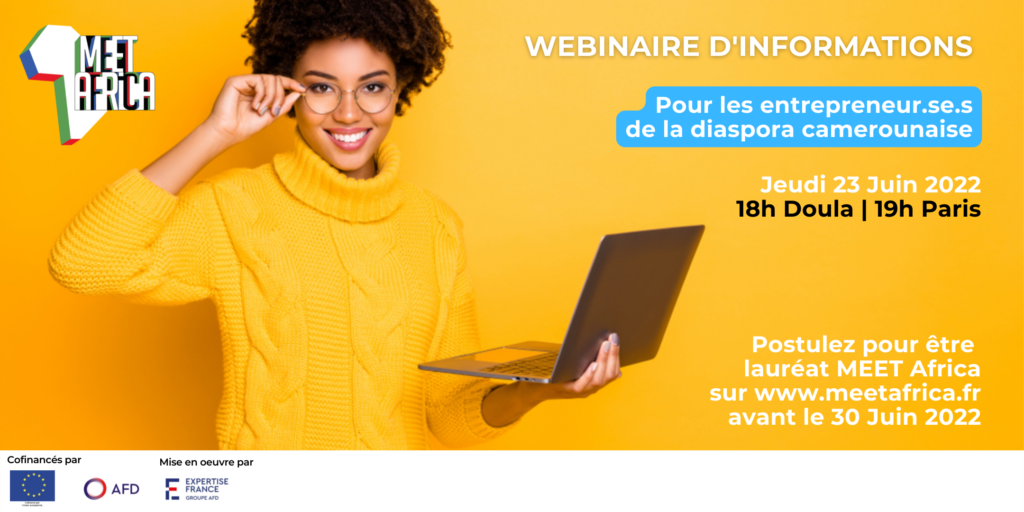 If you are from the Cameroonian diaspora, and you have an entrepreneurial project, this webinar is for you!
We will give you all the details on the MEET AFRICA 2 call for applications, open until 30 June 2022!
Thursday 23 June, 6pm Douala, 7pm Paris. On line.
Registration link: https: //www.eventbrite.fr/.../billets-meet-africa-2...