The MEET Africa program was born from an observation and a desire shared by two continents. Africa is a continent bursting with potential and innovation and its European diaspora is a dynamic and legitimate relay.
Our program is part of the continuity of actions carried out for years by the European Union and its Member States, in particular France and Germany, to promote the dynamics of wealth and job creation in Africa.
Thus, we deeply believe in the animation of an entrepreneurial ecosystem between this diaspora and the European and African support actors. We have chosen to support them with a dedicated system. They do not lack dreams and ideas. What they need is interconnected guidance and support networks to move from desires to realization.

Building on the experience of the MEET Africa 1 program, during which 80 business creation projects were supported from 2016 to 2018, the
new edition of MEET Africa continues its ambitions and commitments.
The HUB MEET Africa, available to all entrepreneurs in the diaspora, is an information, networking and networking platform.
We provide MEET Africa 2 laureates with a coaching program prepared by recognized experts in African entrepreneurship from the 6 partner countries.
MEET Africa is THE structural and organized network of diaspora entrepreneurs!

MEET Africa (Mobilisation Européenne pour l'Entrepreneuriat en Afrique) is a project implemented by Expertise Franceco-financed with 8.5 million by the European Union and the French Development Agency.
The MEET Africa program (European Mobilization for Entrepreneurship in Africa) has the general objective of promoting the creation of businesses and jobs in Africa by mobilizing the talents and resources of the diaspora living in Europe and/or newly resettled on the African continent.
MEET Africa 2 is the successor to Meet Africa 1, which was implemented from June 2016 to October 2018 by Expertise France, in partnership with IRD, Campus France and GIZ, and financed to the tune of 1.7 million euros by the European Union.
During this first phase, MEET Africa 1 supported 80 entrepreneurs from 6 African countries (Algeria, Tunisia, Morocco, Cameroon, Senegal, Mali), of which 1/3 were women, and created 272 jobs.
The MEET Africa 2 programme has built on the successes of the pilot phase while strengthening the components relating to  
Dissemination of information to diaspora entrepreneurs ;

A simplified co-incubation support path between Europe and Africa;

The seed funding contribution (seed fund + '2 million).
The objective of MEET Africa 2 is to continue and expand the mobilization of the talents and financial resources of the African Diaspora. MEET Africa's objectives are to objectives to :
Support the ecosystem of actors supporting entrepreneurship.
Build the skills and equity of diaspora entrepreneurs to enable them to do business in Africa

SUPPORTING THE EURO AFRICAN DIASPORA ECOSYSTEM
MEET Africa strengthens, mobilizes and animates the ecosystem of actors supporting diaspora entrepreneurship.
MEET Africa gathers all the actors (ministries, public agencies, entrepreneurship support structures) able to provide specific support to diaspora entrepreneurs in the dual space of Africa and Europe via :
The HUB MEET Africa, an international platform that lists and ranks the services available to diasporas.
Strengthening of technical support actors for entrepreneurship through capacity building, networking and specific technical assistance.
Participating in the construction of this new ecosystem is an opportunity to strengthen your visibility and your skills by contributing to this transfer of know-how.
MEET Africa: Where are we now?
Following the experience of the MEET Africa 1 program, during which 80 business creation projects were supported from 2016 to 2018, the new edition of MEET Africa 2 continues its ambitions and commitments!
The second edition started in 2020.
projects received via 2 calls for projects
of projects are led by women
supported award-winning projects
African institutional partners
The MEET Africa network support
MEET Africa's support offers 3 services:
You have a business project?
MEET Africa offers :
practical information to develop your network and your skills;
a connection with support organizations in France and in Africa;
access to best practices, opportunity relays, networking events, visibility and promotion actions.
What if your project started here? Join us !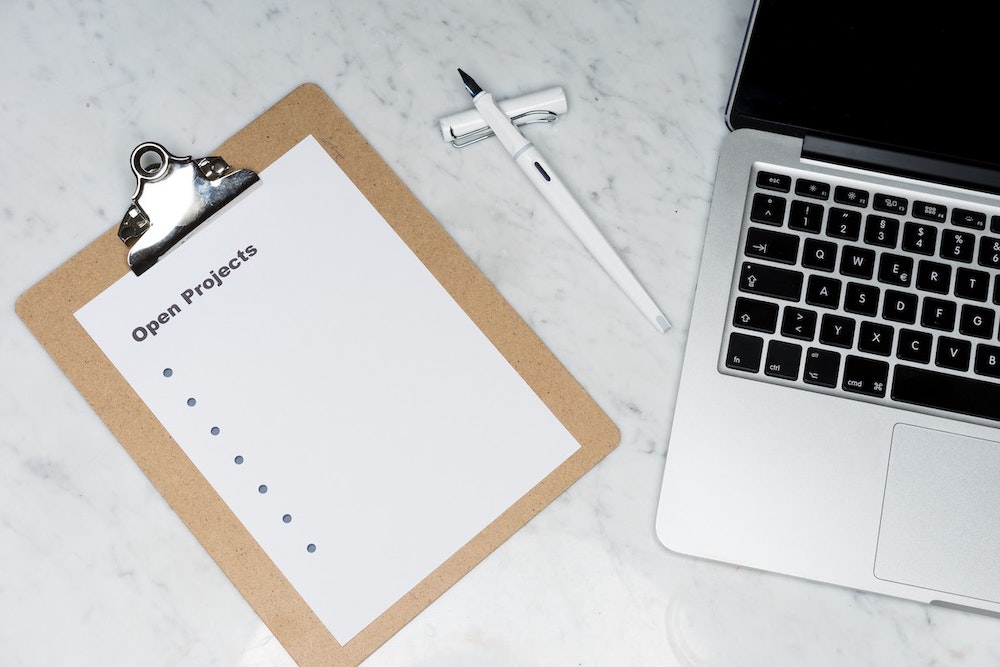 ACCOMPANY YOU IN CO-INCUBATION
Starting a business is a real learning curve that is difficult to contemplate when you are alone. The good news is that 87% of incubated companies are sustainable. Accompanied by support operators and coaching structures, you will benefit, depending on your needs:
support on the double space Europe - Africa;
coaching services, training workshops, etc;
numerous networking and capacity building events: webinars, MOOCs, partnerships, country meetings, etc;
a link with support actors and our many institutional partners in Africa.
A key element of business start-up, financing can take many forms.
As part of its endowment competitions, MEET Africa awards grants to increase the equity of entrepreneurs and to
Accelerate your development;
Mobilize additional financing from banks and investors.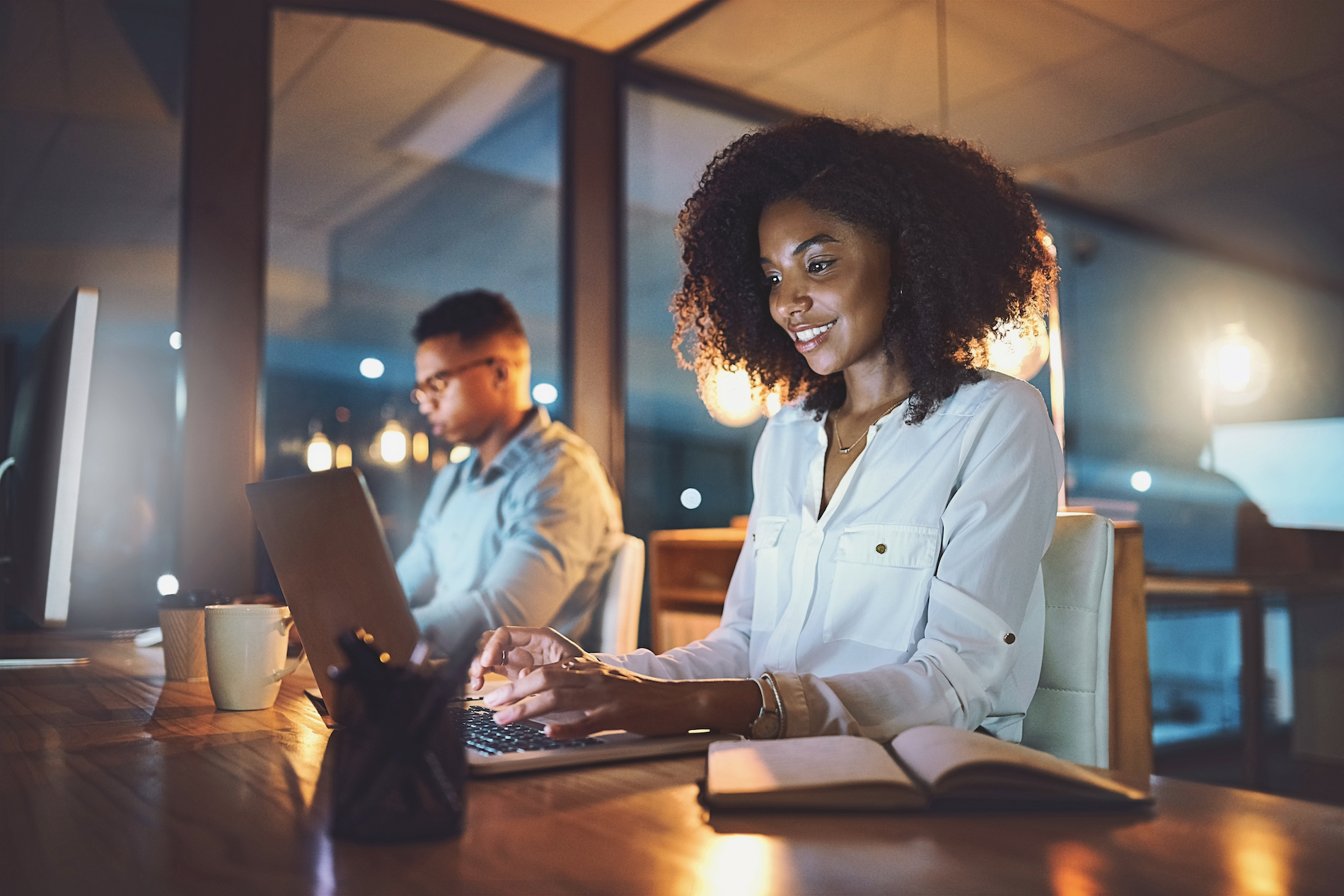 The implementation operator
MEET Africa 2 has a budget of €8.5 million funded by the European Union and the French Development Agency.
They are members of the project's steering committee, they participate in the selection juries, in the promos' kicks off, in the MEET Africa events and they all contribute to the support of the winning entrepreneurs and much more...
Within the framework of the MEET Africa project, Expertise France finances support structures in France and in each partner country to accompany our laureates in a co-incubation process.
The MEET Africa programme, which was set up in December 2002 through its first call for applications, aims to offer entrepreneurs from the diaspora technical and financial support to carry out their projects on the continent. MEET Africa aims to be the organic and organised network of entrepreneurs in Africa. This brochure is a collection of all the MEET Africa laureates of the 2021 cohort.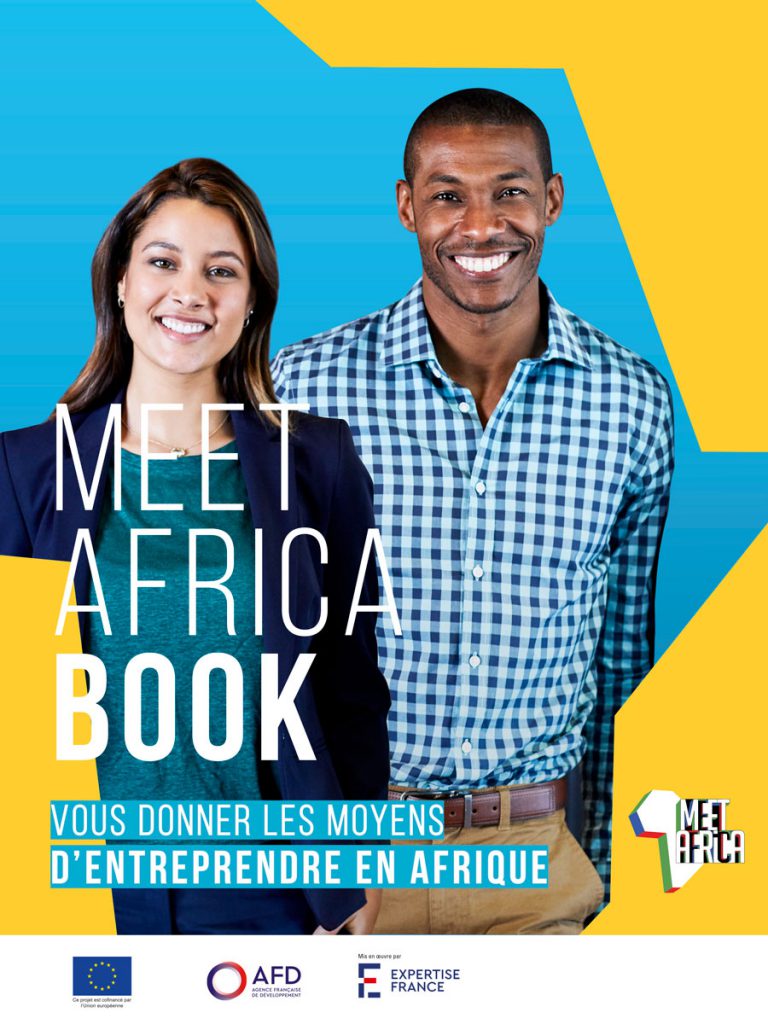 In December 2020, MEET AFRICA's first call for applications attracted 855 applications. After studying the applications and hearing the candidates before a neutral and plural jury, 76 projects were selected. 
This brochure is a collection of all MEET Africa laureates of the 2021 cohort. Discover our winners. 
If you want to join the MEET AFRICA 2 winners, apply!