🇨🇮 Our latest MEET Her Côte d'Ivoire event, which took place on June 30 in Abidjan, brought together nearly 80 people to discuss issues linked to women's entrepreneurship in Côte d'Ivoire.

🎯During the day, we were able to tackle a wide range of topics linked to the entrepreneurial approach: the cultural approach, the necessary listening skills and boldness to undertake, formalism, access to information to structure one's business, ownership, regulations, related skills to acquire (accounting, taxation, legal, intellectual property, etc.). These are just some of the complex issues that women entrepreneurs need to master if they are to get started.
🚀✨Bravo tothe 8 speakers who pitched their projects: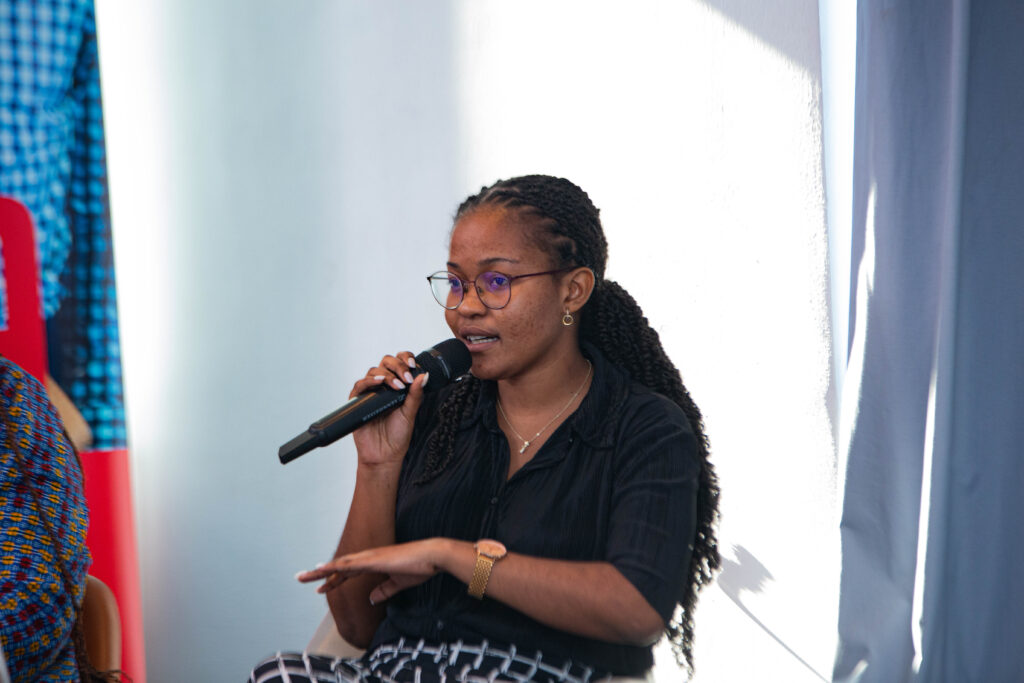 Photographs: ©Smooth Prod
Many thanks to all the panelists, who shared their experiences during the various sessions:
Session 1: Tools, mechanisms and public policies available to women entrepreneurs 
Anna Laetitia Marinette KOFFI-AFENI, Sales Manager - SGPME (Société de garantie des crédits aux PME).
Sylviane AOLIO, Project Information and Monitoring Manager - CEPICI (Centre de Promotion des Investissements en Côte d'Ivoire).
Aissatou CISSÉ, President of the Entrepreneurship Promotion Commission - CGECI (Confédération Générale des Entreprises de Côte d'Ivoire).
Session 2: Private/public financing opportunities for women
Mada Desirée PORQUET Epse Fouqueray, Head of Finance & Investment Committee - WIC Capital (Women in Capital).
Adjoua Marthe Aniela KOFFI, Head of SME/SMI Division CMB Ecobank Côte d'Ivoire - ECOBANK.
Session 3: Success-stories
Anoko Olga LAWSON, Managing Director, LHR, Leslie OSSETE, Co-founder - Mstudio.
Marie-Laure MOUKOKO, Associate Director, Clikodoc.
Olivia MUKAM-WANDJI, Cameroon Country Expert, MEET Africa 2 program, Expertise France.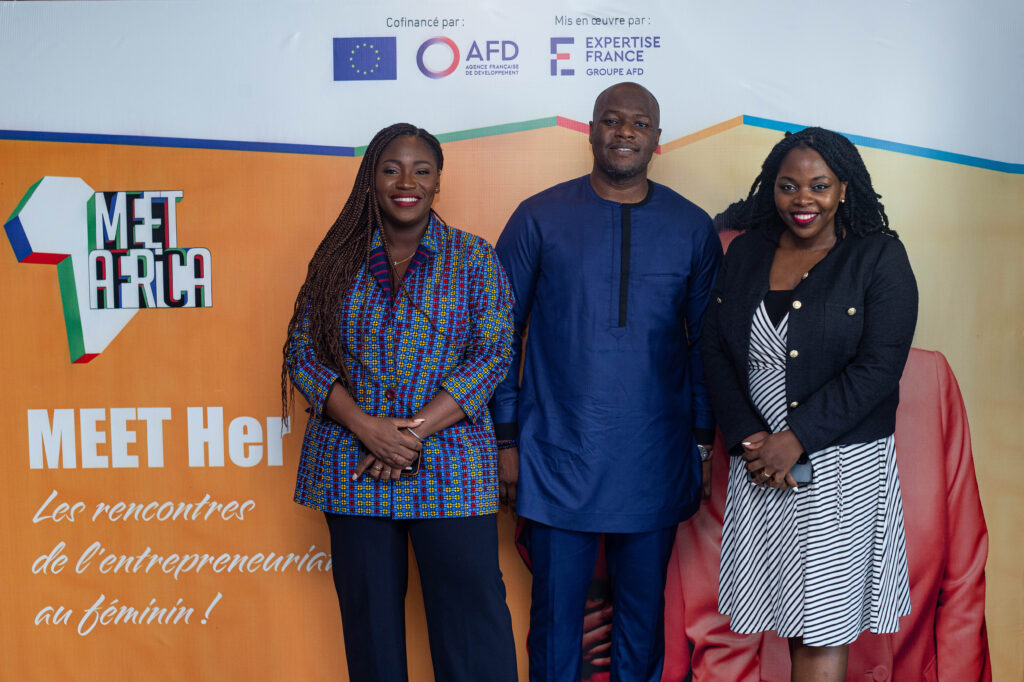 Photographs: ©Smooth Prod