On February 10, the MEET Africa program brought together all of the program's stakeholders: institutional partners and the program's laureates, all cohorts included, since its launch in 2020. This was a great opportunity to bring together institutional partners in charge of diaspora entrepreneurship programs and the entrepreneurs who use these programs.
On the program: 
Country workshops, to facilitate the sharing of information on country schemes, exchanges of experience and dialogue between laureates and partners.
Thematic workshops (Agri-food, Agritech; NTIC; Trade and Crafts; IT; Industry; Education and Services) to inspire each other and share specific issues and recommendations within these sectors.
Inspiring meetings, thanks to the testimonies of entrepreneurs of the diaspora in growth phase, who testified about their journey.
Interventions from MEET Africa laureates who were able to attest to the strong impact of the program on their entrepreneurial journey.
This friendly and warm day also allowed us to meet our German partners from GIZ and German laureates from Ghana and Nigeria.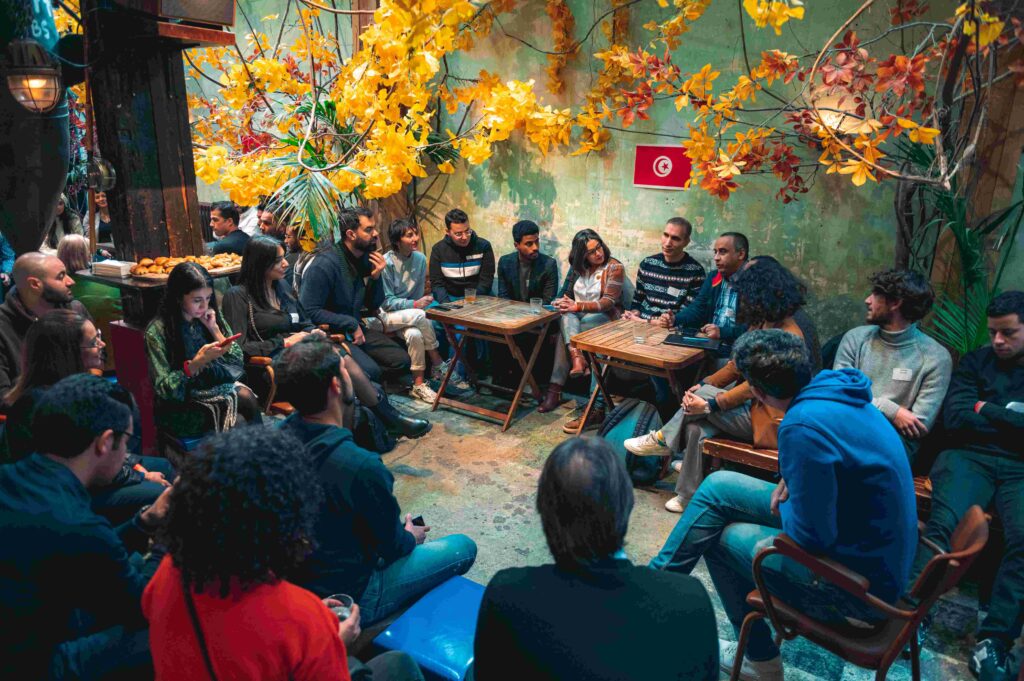 MEET Africa Laureates' Day - February 10, 2023 - Comptoir Général, Paris - © Emile Rivet / Expertise France